All For You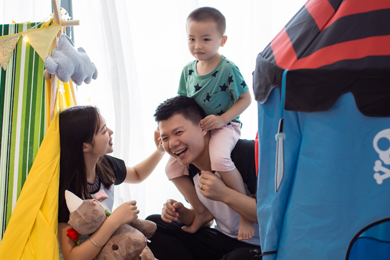 FAMILY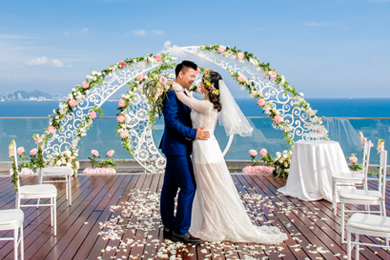 ROMANCE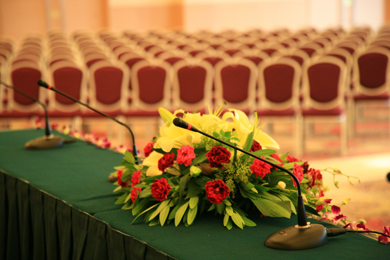 MEETINGS & EVENTS
FOOD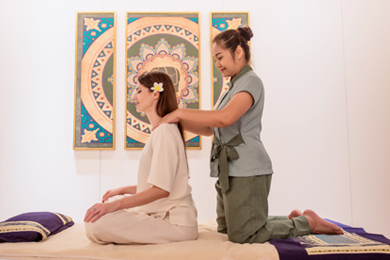 SPA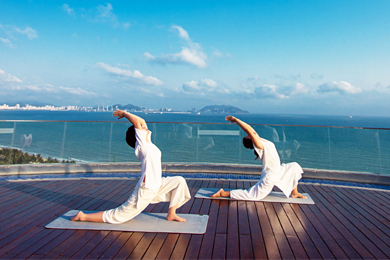 WELLNESS
Our Hotels
Sanya Conifer Resort
NO.189, Sanya Bay Road, Sanya, Hainan Province, 572000, P.R.C.
Sanya Conifer Resort has a floor area of 90,000m2 and features a 1,200m2 infinity pool, as well as a 70m2 cantilevered pool at the rooftop garden, which offers a spectacular panoramic view of Hainan's beautiful sunset. The resort also has 390 luxury sea view guest rooms, a romantic wedding setting, Thai SPA, gym, kid's club, ballrooms, and an array of authenic and fine dinning restaurants.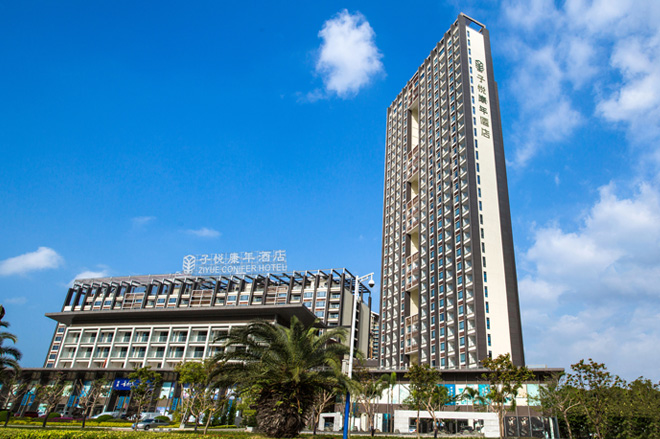 Sanya Ziyue Conifer Hotel
No.165 Yinbin Road, Sanya, Hainan Province, PRC
Ziyue Conifer Hotel is located at the first CBD center of the Sanya City. Adjacent to Class-A office buildings, and surrounded by shopping and entertainment facilities, the hotel enriches your holiday experiences with 622 themed rooms and suites , featuring deluxe business suites, and four individually dream-themed suites inpsired by the characters of Steve Jobs, Da Vinci, Audrey Hepburn and Alice in wonderland.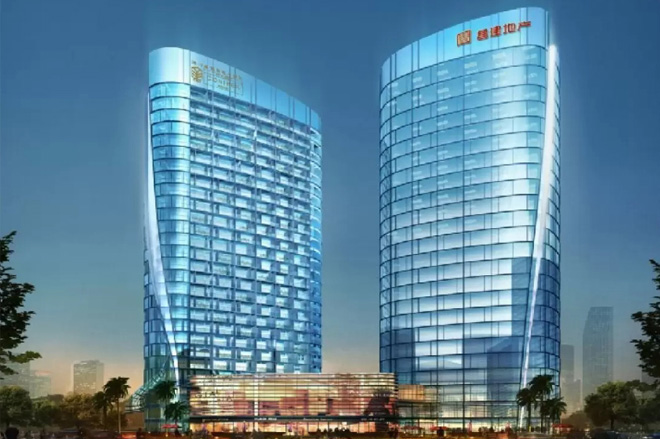 Kaibin Conifer Hotel
No.5 Changbin East 3rd Street, Xiuying District, Haikou, Hainan, PRC
Kaibin Conifer hotel is located at the West Coast Tourist District of Haikou City. It is only 600 meters away form the beach, and is in close proximity to Hainan International Convention and Exhibition Center, and the Haikou City Government, all covered in a matrix of palm tree thoroughfares. Kaibin Conifer Hotel is a both a business and pleasure hotel with a full range of amenities including fine dinning restaurants, meetings and conferences, swimming pools,and other leisure and entertainment facilities. Guests can enjoy a wonderful time at the hotel.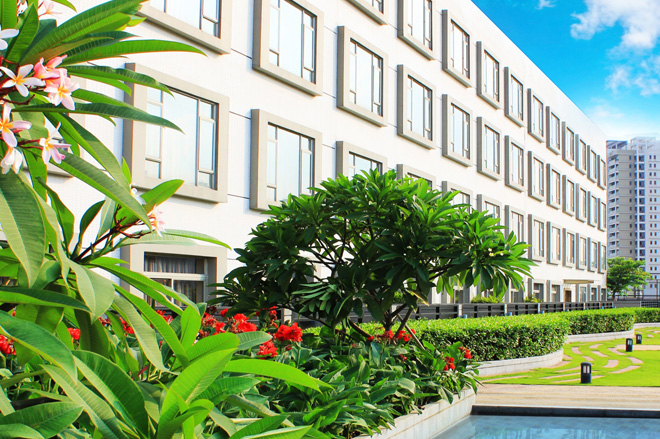 Jiaxin Conifer Garden Hotel
Jiaxin Citiplaza, Phase 1, Xingshun Road, The New City, Shunde District, Foshan, Guangdong Province, PRC
With a rooftop setting, Jiaxin Conifer is an oasis amid the hustle-bustle city centre.It offers our guests with 300 deluxe and comfortable rooms and suites, many of which have their own extra large private porches. The hotel has a themed coffee shop-LaMuse, a western restaurant- Fusion, famous for its international buffet, multi function banquet and meeting rooms, business center,etc. The hotel podium is connected to the Jiaxin City Mall and a pedestrian mall, providing plenty of shopping, dinning and entertainment choices, bringing a rich and colorful experience to your stay in Shunde.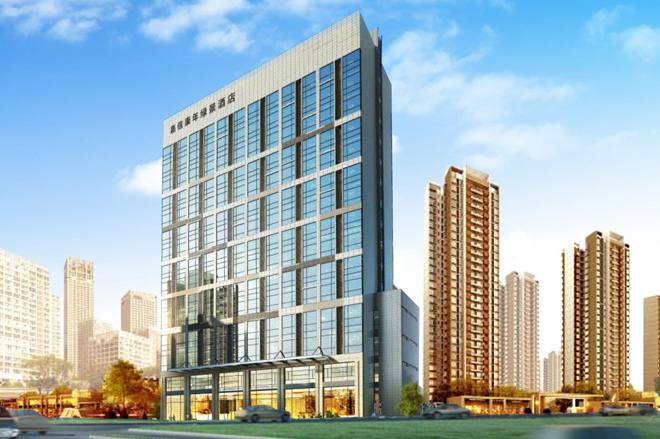 Xingtan Conifer Greenview Hotel
No.291 Second Ring Road, Qixing Committee, Xingtan Town, Shunde District, Foshan, Guangdong Province, PRC
Xingtan is famous for its canal villages and its rich heritage of scholars. and the opening of Jiaxin Conifer Greenview Hotel will now complement your stay in this beautiful town. We greet you with our fine service at the hotel's 180 deluxe guestrooms and business suites, the LaMuse Lobby Bar, the Fusion restaurant and a multi-function hall.
Jiangxi Wugongshan Conifer Hotel
Anfu Wugong Mountain Scenic Area, Jian, Jiangxi Province, PRC
Wugongshan Conifer Hot Sprint Hotel is a 5-star hotel costing RMB300 million and sits on 6.7 hectares of land. Located at the foot of a national park, and against a backdrop of forest mountain, the hotel is flanked by two streams. Amid this nature's beauty, the hotel boasts one of freshesh air in China. Amenities include a variety of hot spring pools, private SPA & wellness in nature settings, fine and authentic dinning, bangquet and meeting rooms. Wugongshan Conifer is the ultimate hide-away for relaxation and pleasure .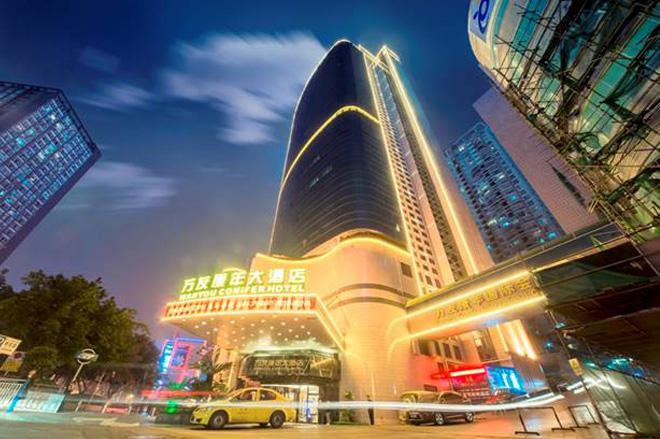 Chongqing Wanyou Conifer Hotel
No.77 Changjiang 2nd Road, Daping, Yuzhong District, Chongqing, PRC
Chongqing Wanyou Conifer Hotel enjoys a predominant location with good accessibility. Located at the core of Daping Commercial Center, Yuzhong District, the hotel is near the Daping transit stations of the Metro Line 1 and Line 2. It is close to Longhu Times and Yingli International Plaza - the largest commercial and entertainment shopping center in Chongqing, the Daping Hospital and the First Affiliated Hospital of Chongqing Medical University. The hotel has 285 rooms, supporeted by a comprehensive set of amenities such as Chinese, Western and Japanese restaurants, International Conference Center, Buyun VIP Club and other dining and conference facilities, fitness center, indoor heated swimming pool, chess club, business center, travel ticketing office, sauna, KTV and other full-featured amenities.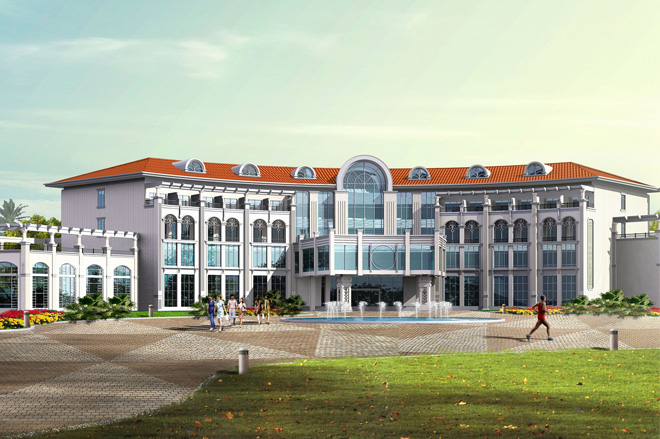 Xingtai Yuquanshan Conifer Hotel
Huangsi Town, Xingtai County, Xingtai, Hebei Province, PRC
Located in Huangsi Town, west suburbs of Xingtai City, Xingtai Yuquanshan Conifer Hotel houses meetings, fitness & wellness, catering, entertainment and leisure at one stop. It has 130 stylish guest rooms and 300 European-style villas designed by masters, 4 luxurious multi-functional banquet and conference halls, and a high-end chain brand famous in HK——Taipans. Here, you can enjoy a slew of outward-bound activities including tennis, fitness, swimming, fishing, skiing, grass skiing, etc. The hotel sits near by a 100 hectares forest which offers a unique view of nature. With nice amenities, pleasant environment and our professional management team, you are ensured a wonderful experience..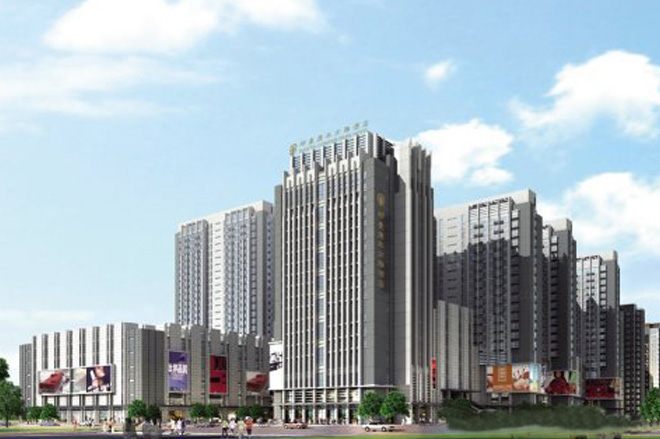 Xingtai Fern Hotel by Conifer
The Intersection of Zhongxing West Street and Shoujing Road, Qiaoxi District, Xingtai, Hebei Province, PRC
Xingtai Conifer Fern Hotel is a boutique hotel located in the prime location of Zhongxing Street in Xingtai City, offering services of business accommodation, conference, catering and entertainment. The charm of this hotel is not only in the comfortable environment, exquisite foods, high-end business facilities, but also in its possibilities offered to you. The hotel has 223 deluxe rooms, 5 multi-function halls, and a complete range of facilities. The unique decoration style combined with the professional butler service gives the hotel a touch of fashion and comfort. Conifer Fern Hotel is the first boutique hotel in Xingtai, revealing its taste in this historic city, awaiting a new chapter to be explored.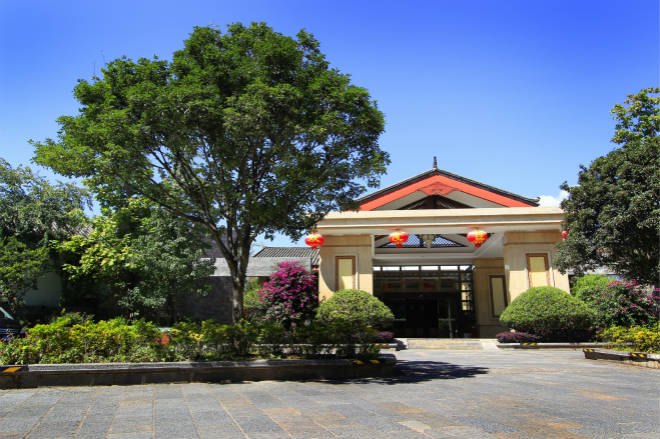 Lijiang Lishui Yangguang Conifer Hotel
Shuhe Ancient Town, Ancient City District, Lijiang, Yunnan Province, PRC
Lijiang Lishui Yangguang Conifer Hotel is a themed resort with rich Naxi ethnic characteristics. The hotel boasts courtyards in the big dipper formation and gardens,and uses traditional gardening and landscaping techniques to display an elegant ambience filled with rich local characteristics of the anceint Tea-Trade Road, the Naxi heritage, farming culture and ecology.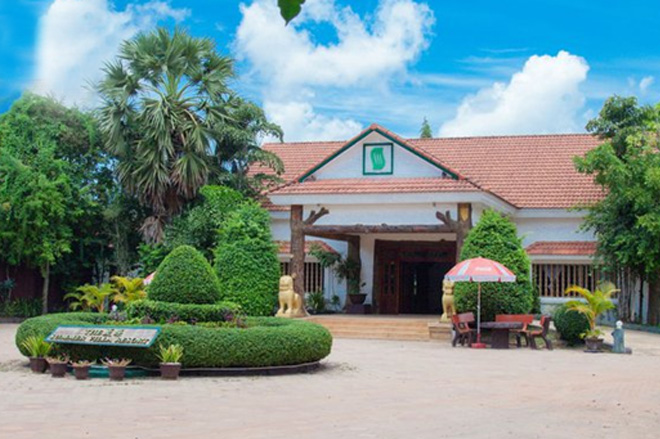 Summer Villa Resort
Banteay Chas Village, Slokram Commune, Siem Reap, Kingdom Of Cambodia
Summer Villa Resort is an all-villa boutique hotel located in the middle section of Siem Reap on Route 6, a 5-minute walk to the most popular market-Psar Leur, and a 15 minute walk to the town center-the Bar Street. The resort features 39 garden villa rooms, a 24-hour swimming pool and a pool-side restaurant. Free high speed WIFI covers everywhere in the resort.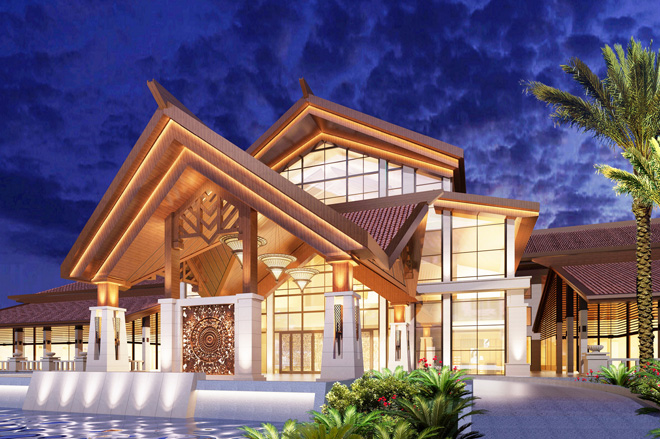 Sealong Bay Zhongqi Conifer Hotel
Sealong Bay, Ream Preynub, Sihanoukville, Kingdom Of Cambodia
Sealong Bay Zhongqi Conifer Hotel features 86 deluxe rooms and suites, and 159 elegant family villas. The hotel sits on a stunning private beach measuring 1.3 km long. With crystal clear water and white sand, blue skies and romantic sunrises and sunsets, Sealong Bay is among a continuing string of beaches flanking Sihanoukville city, one of which is the adjacent Ream Beach, ranked by Forbes as one of Asia's 22 top Beaches in 2017.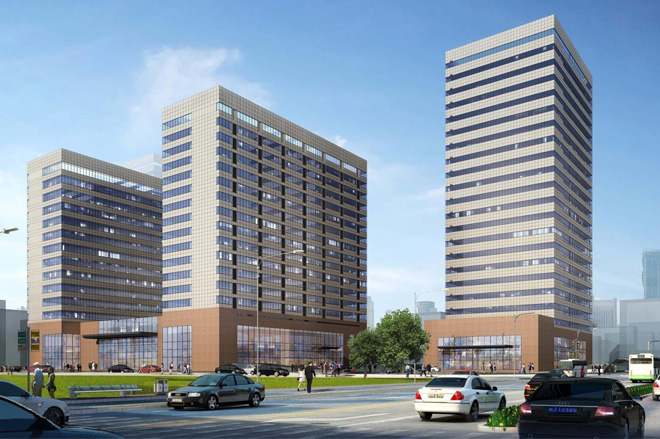 Qingdao Zhongqi Conifer Hotel
Jiaozhou, Qingdao, Shandong Province, PRC
Zhongqi Conifer Hotel located in Jiaozhou economic and technological development zone, a central business and leisure land with a GFA of 60,000 sqm. It combines the design concept of international top business hotels with Chinese decoration style in 231 guest rooms and 234 apartments of different styles, which aims to bring unforgettable experience for your every stay. Over 1000 sqm large banquet hall and 6 multi-function meeting rooms make us your best choice for business meeting and holding events. Our top conference journey with high-end service and professional conference management team, which can display the glory and success of business gathering and witness the completeness and brilliance of life.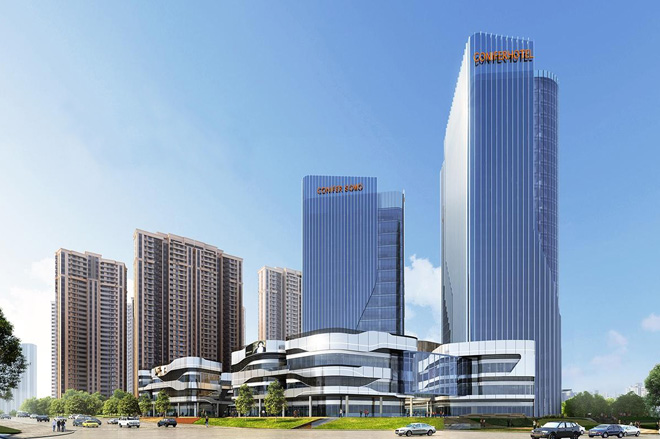 Frontier Hotel
Kaifu District, Changsha, Hunan Province, PRC
Changsha Frontier Hotel is situated in the Changsha LIVE Mall, a life-style mixed-use project.The hotel's 300 rooms are romance-themed, and designed to create endearing memories for our guests. Other amenities include banquet hall, specialty Chinese restaurant, Fusion buffet restaurant and a LaMuse lobby bar, all in conert to complement the romantic experience of our guests.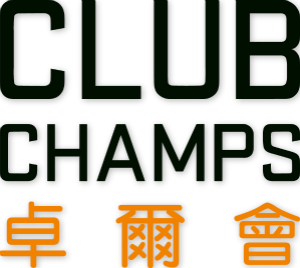 Join CLUB CHAMPS and
take advantage of ourmembership
privileges
Conifer Hotels & Resorts presents the CLUB CHAMPS rewards program. As a member you can enjoy customized services and earn points for perks and prizes for your stay. Enroll now and become the champion of your journey!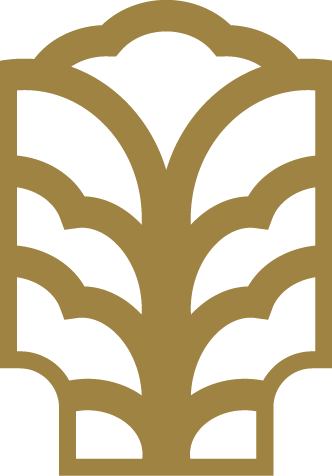 UPP0- Uniform Protection Plan for Owners
A website developed by Conifer for the reporting of individual investors rights and privileges:
Property income
Room record
Room reservation
Room Exchange
Signing record